Have you converted more than 20,000 steps and surpassed the last threshold in only one day? 😲 Congratulations on being a real walker! 👏
However, you can't be rewarded for any steps taken beyond that.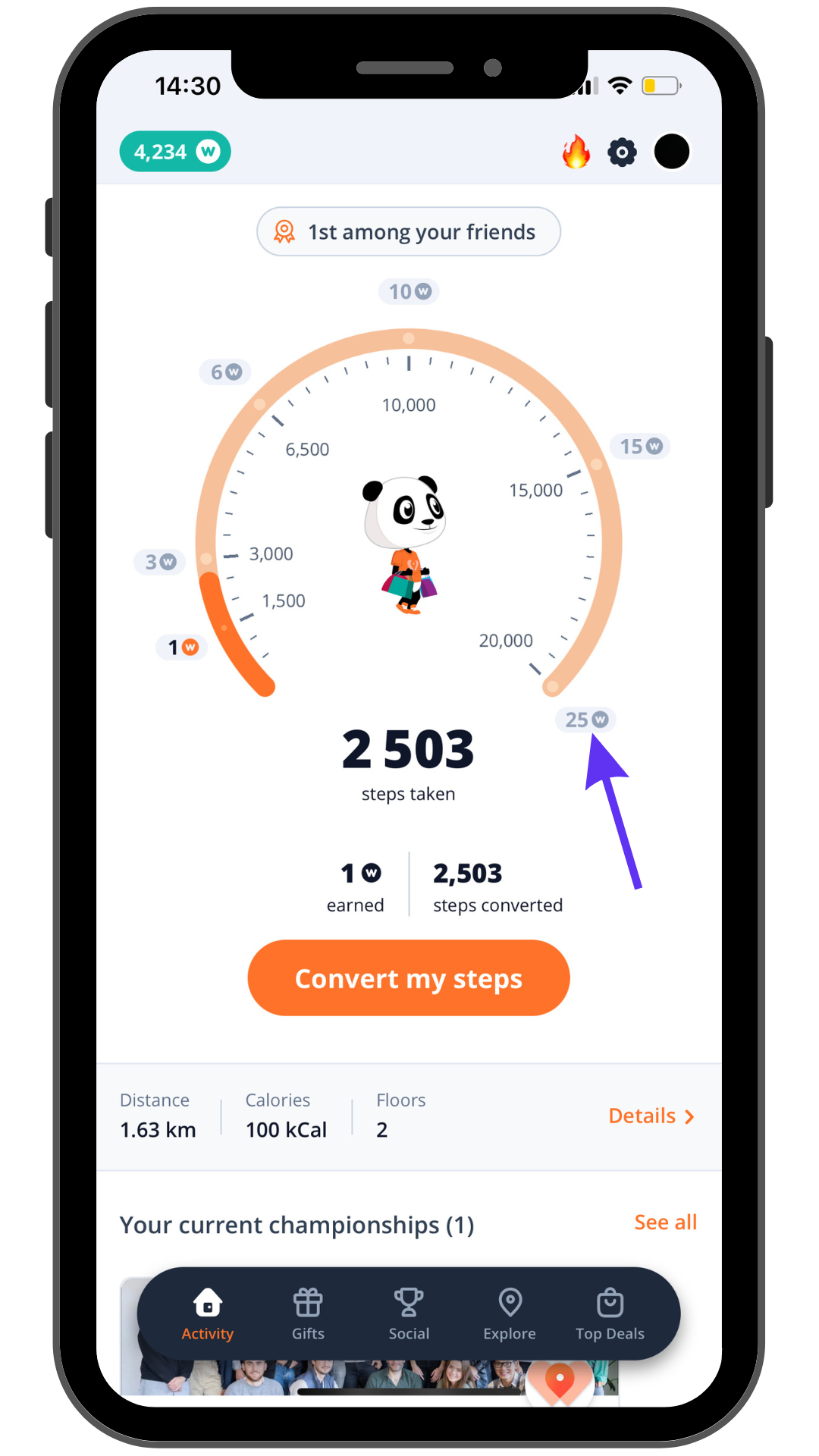 But keep walking! Your body will thank you. 😊 Do not hesitate to share your score on social networks or send a message to your friends to challenge them 😁 🎉
We invite you to check out the article "How do I earn wards?" to learn about the different ways to increase your daily rewards 😊 and earn even more Wards!