Let's say you've won the lottery and want to keep it private! It's a normal reaction since it can make some people envious.
If your username appears among the list of the most recent bank transfer recipients, it means that your account is public. First of all, congratulations on your efforts! Your performance will motivate other users to go the extra mile to earn their own reward.


If you don't want to appear on the list of recent bank transfer recipients, you can switch your account to private mode in the application's settings.
Once your account is private, you will need to validate your follower requests and access to your step ranking and profile will be limited to your followers only.


To make your account private, follow the steps belown:


1. Click on the cogwheel at the top right of the application's homepage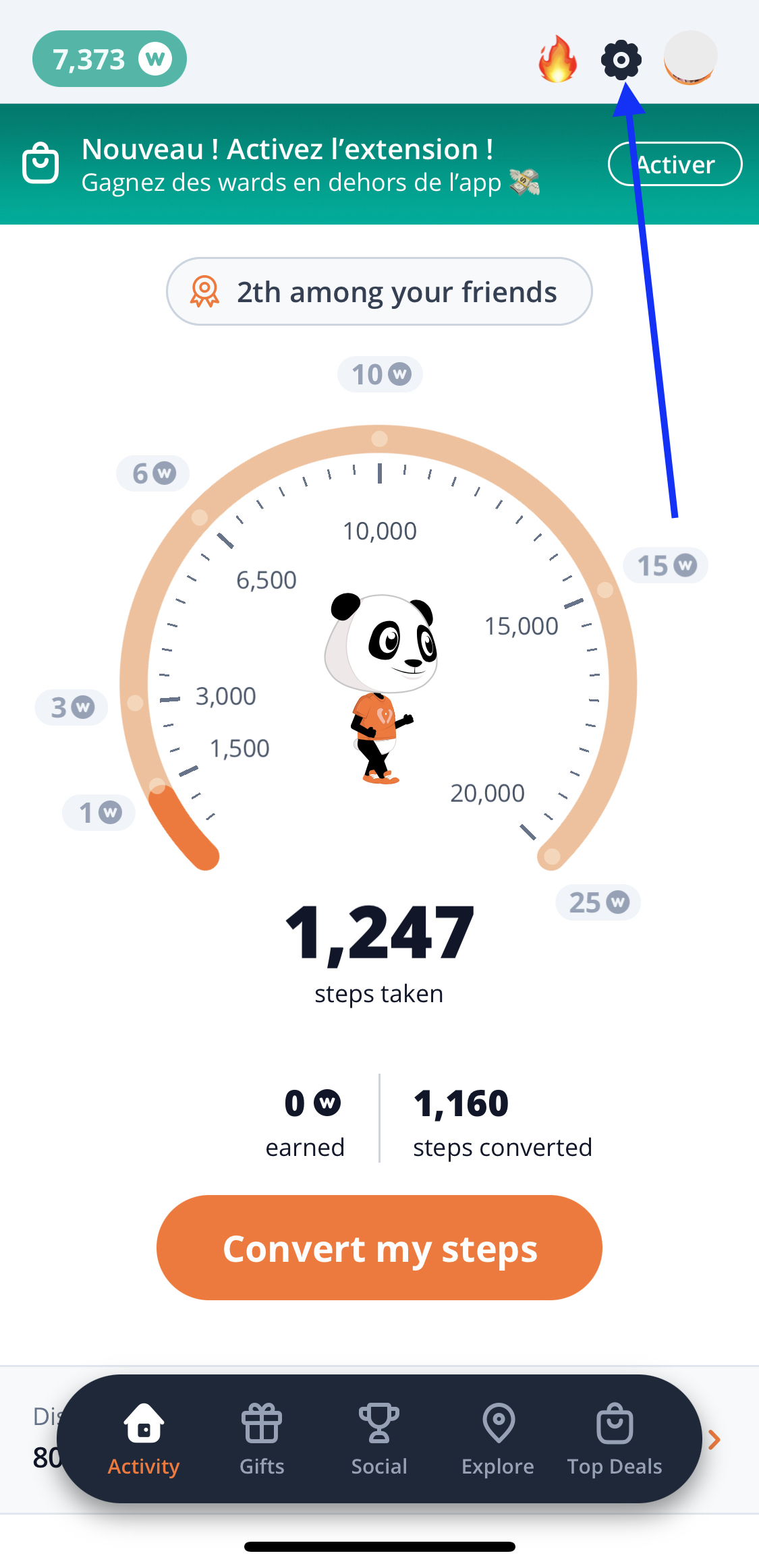 2. Then click on Privacy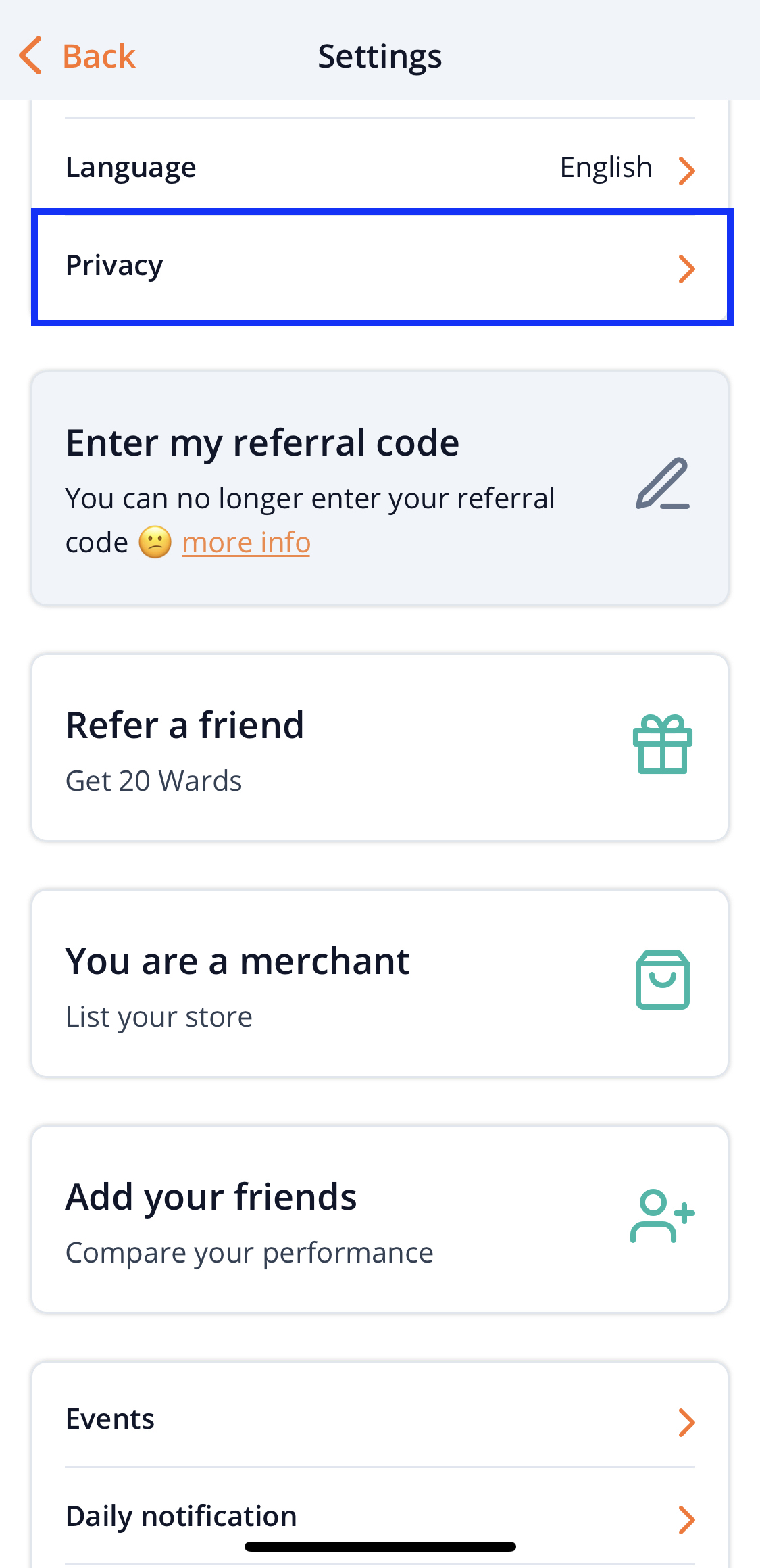 3. Finally, click on the button to the right of "Private account" and confirm by clicking on the "Switch to private account" button. When the button is orange, your account is private.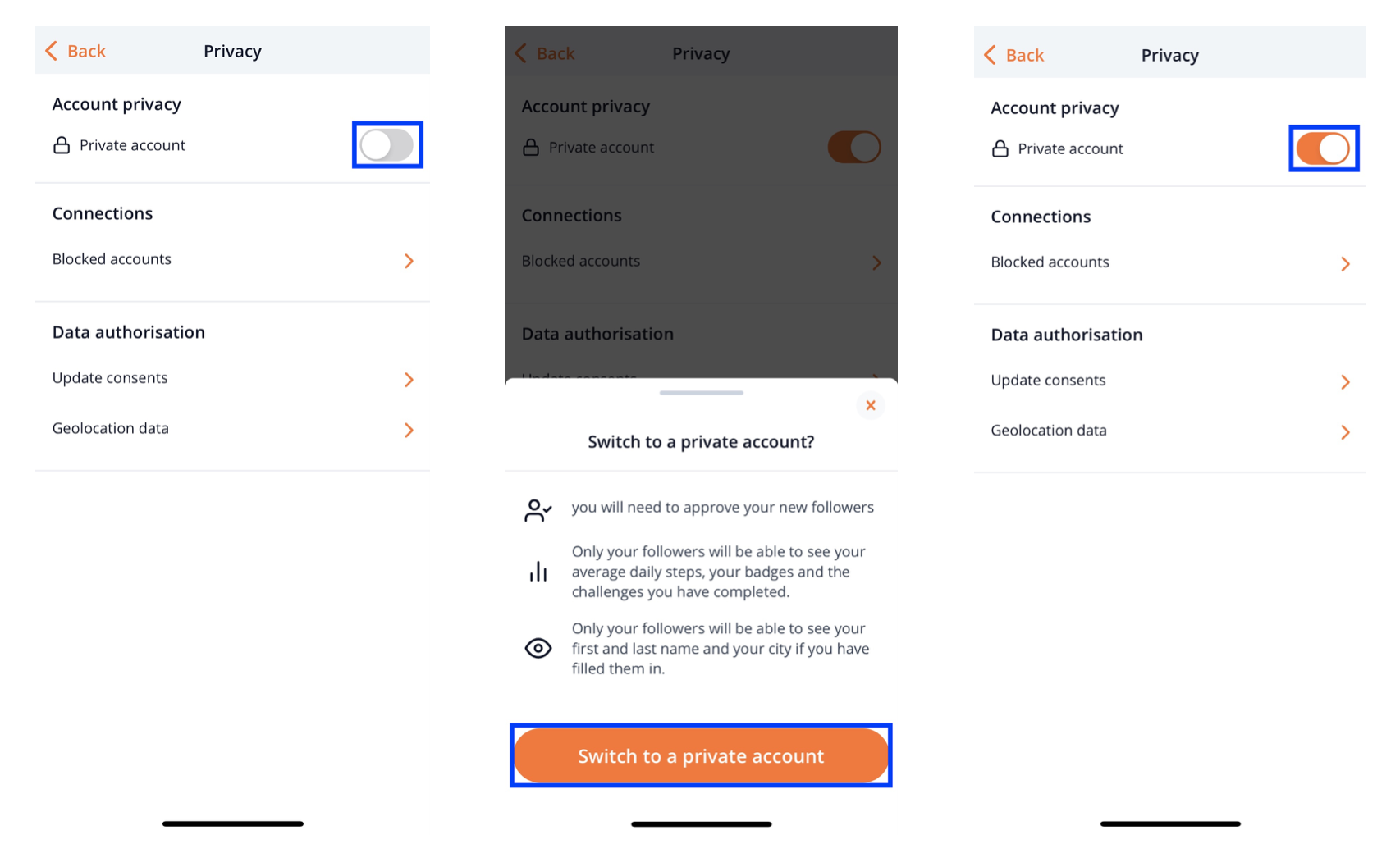 You are now going incognito!