- You have to have downloaded the app via our WeWard app partner's platform.
- Therefore, you won't receive any reward if you download the app directly from something like the Google Play Store or the App Store.
- Even if several of our partners offer rewards for the same app, you can only be rewarded once for downloading a particular app.
- Rewards may take up to 48 hours to be unlocked.
Once the app has been downloaded, be careful not to:
- Use a VPN when downloading or playing the game.
- Play offline. This could prevent the sending of level attainment information.
- Playing in a country different from the one in which you downloaded the game (for example if you download a game while on vacation in Spain and then complete the game in France, this will prevent you from receiving the reward).
When it comes to RevU, we, unfortunately, cannot solve these issues directly. However, we can let you know how to move forward and proceed ⬇️​
Here's how to access more information about your rewards:
1. Go to the "RevU" section by clicking on the headset icon at the top right of the application. There you will find the list of downloaded applications or offers.
​​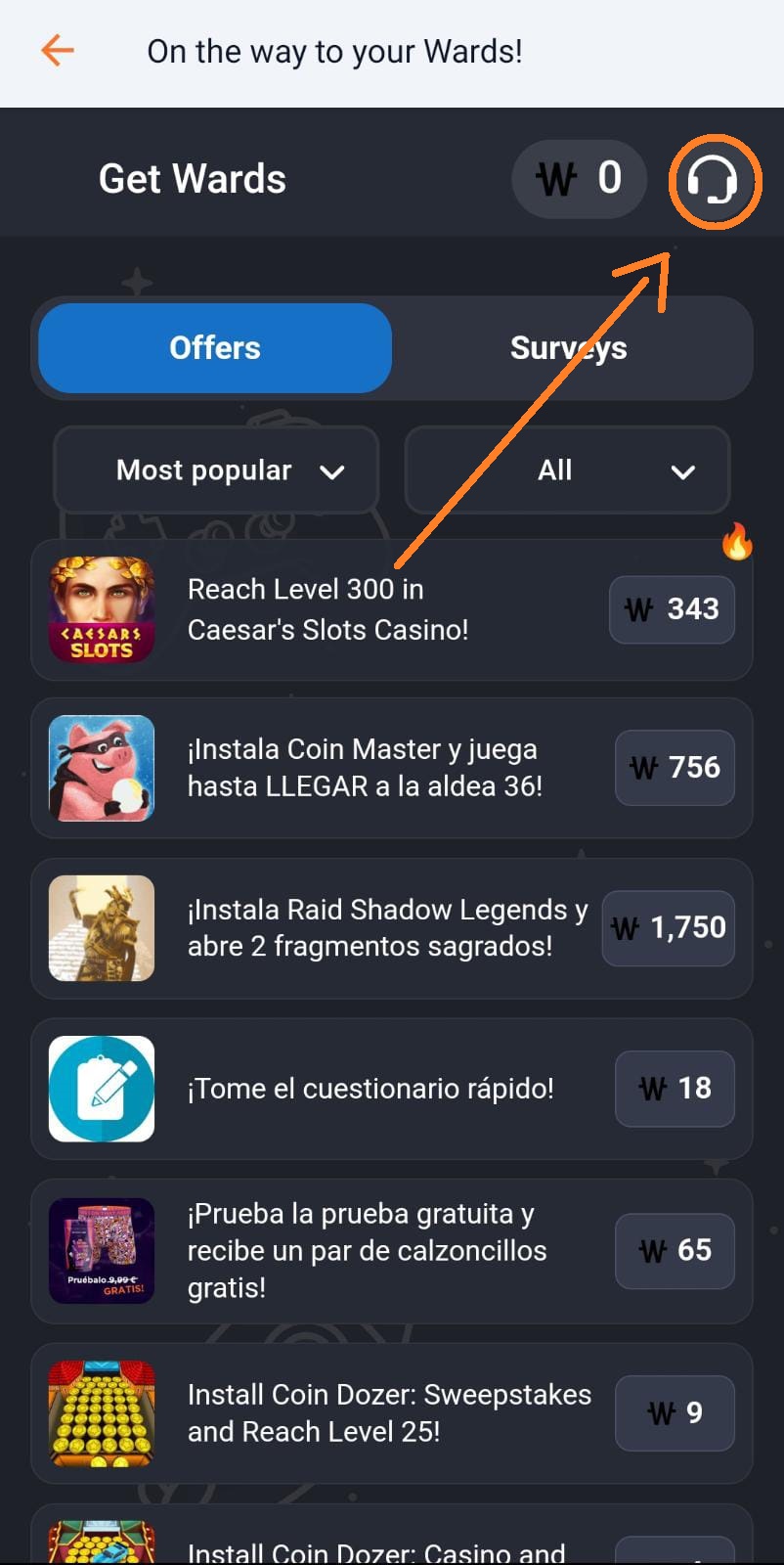 ​​

2. Select the corresponding application or promotion you choose (the example shows Avenida Consumo - Nespresso 1k, but your list could be different).


​​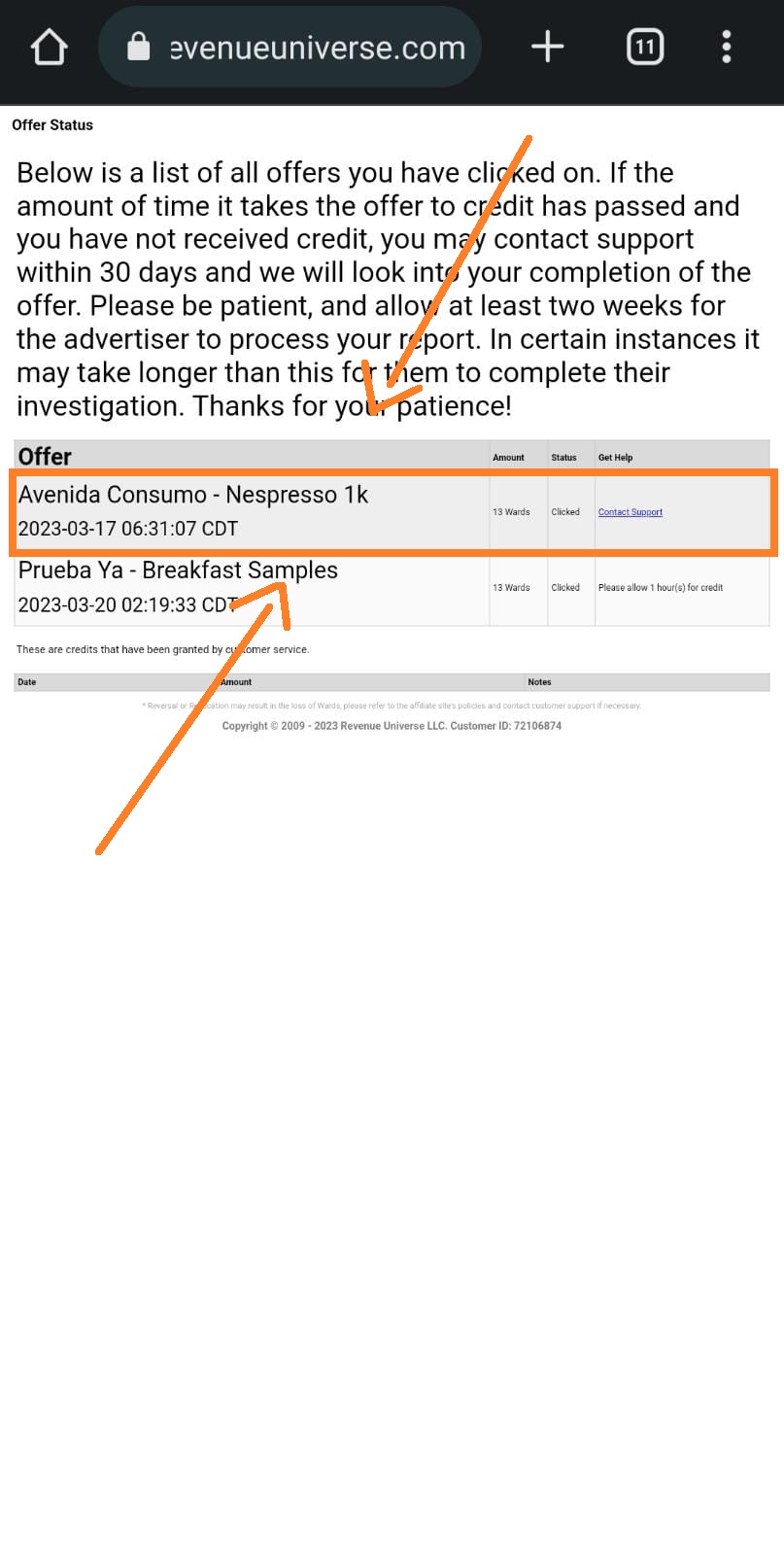 ​​
3. Fill out the form.

The user number is not compulsory.

​​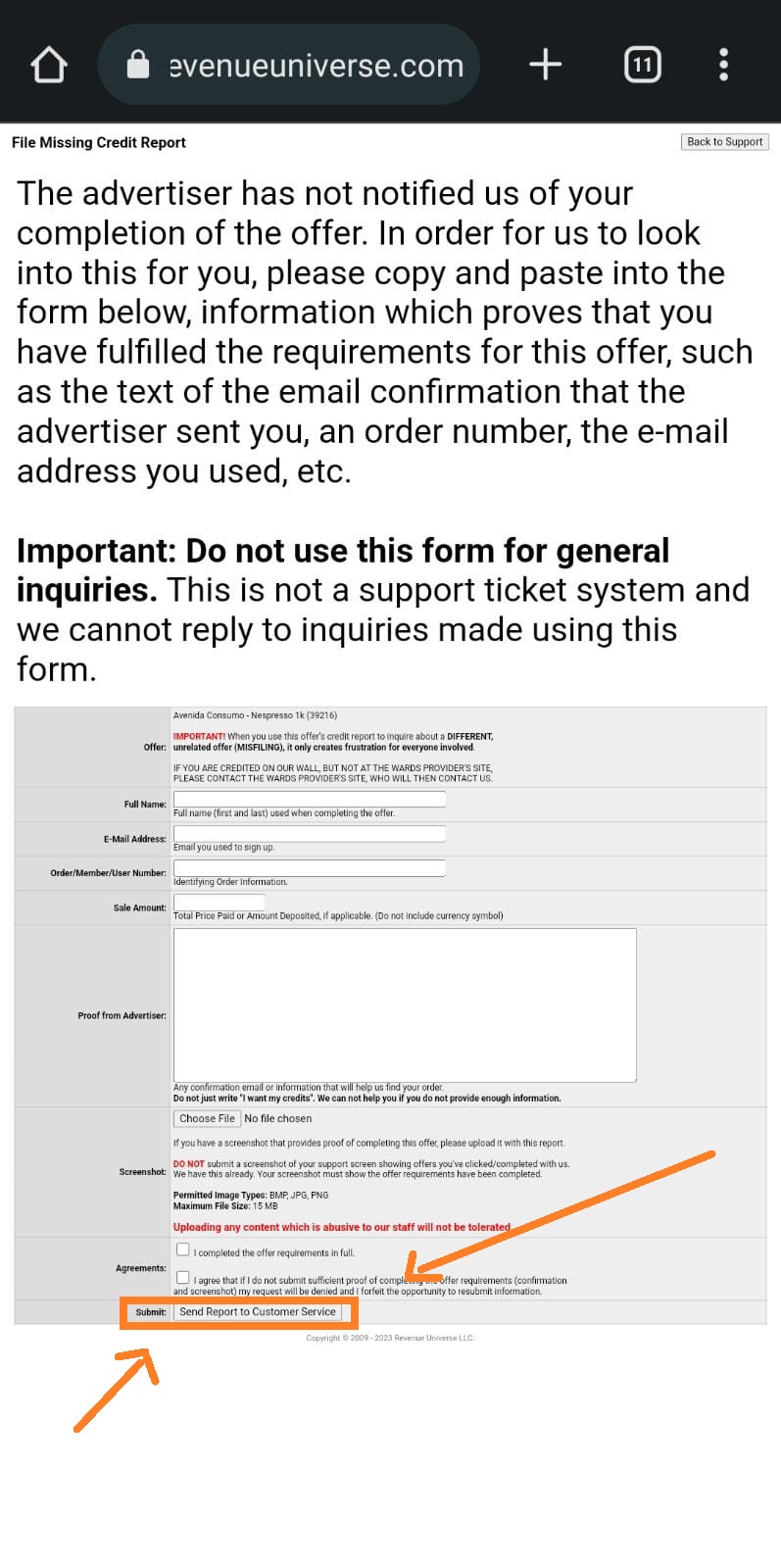 4. Now all you need to do is submit the form and you're done!
In order to assist you as best as we can, please send all the necessary proof that attests to the completion of the game. Without any additional proof, the partner will not be able to unlock your situation, which could prevent the allocation of reward Wards.
We hope you find this information useful 🙂