This function is mainly meant for WeWard's partner companies.

By using an access code provided by WeWard/the company, this function allows employees to join an internal event or challenge and participate in the rankings.
Here are the different steps to enter your code and join an event 😉 ⬇️
1️⃣ Open the WeWard app
2️⃣ In the top right-hand corner, click on the cogwheel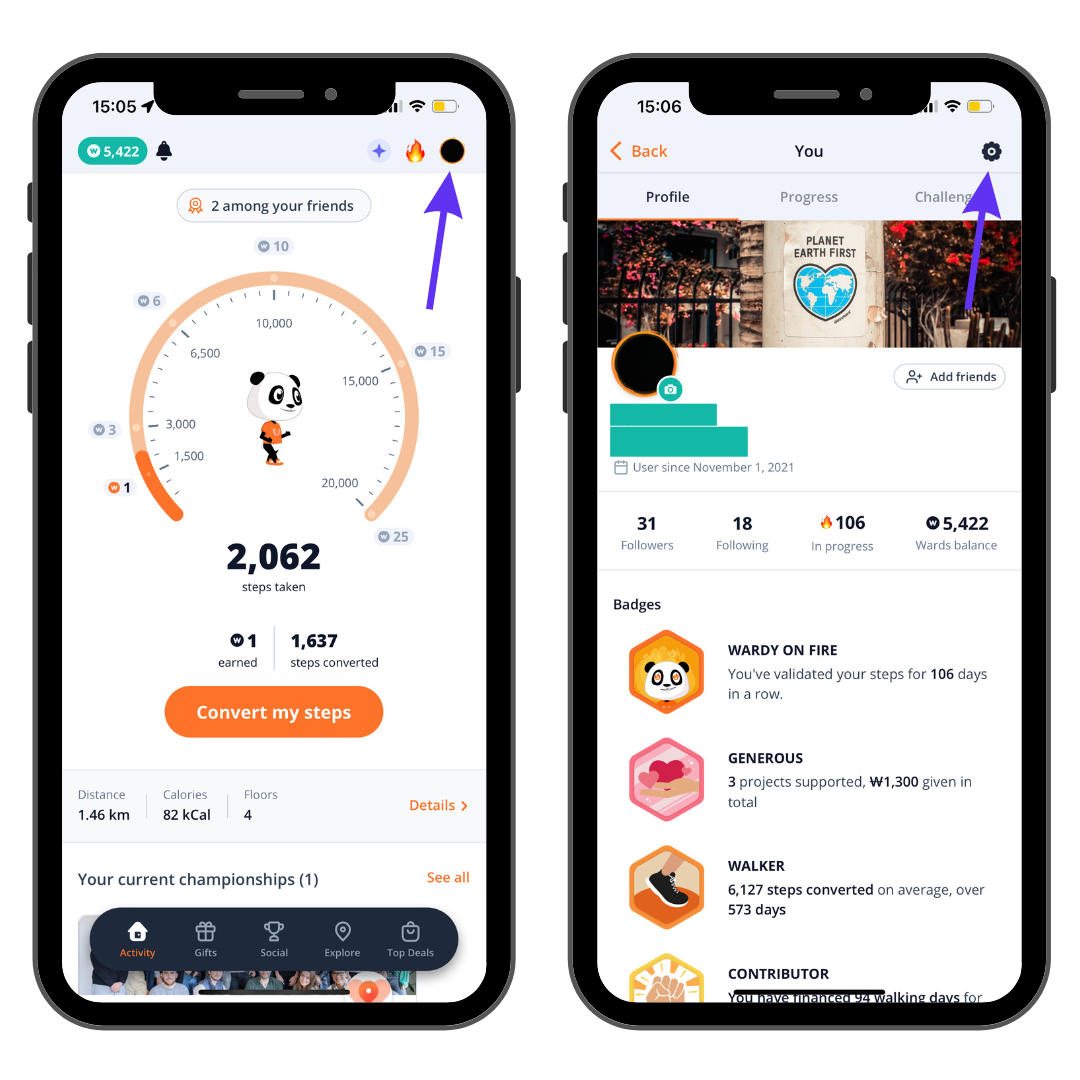 3️⃣ Click on the 'Events' section in the settings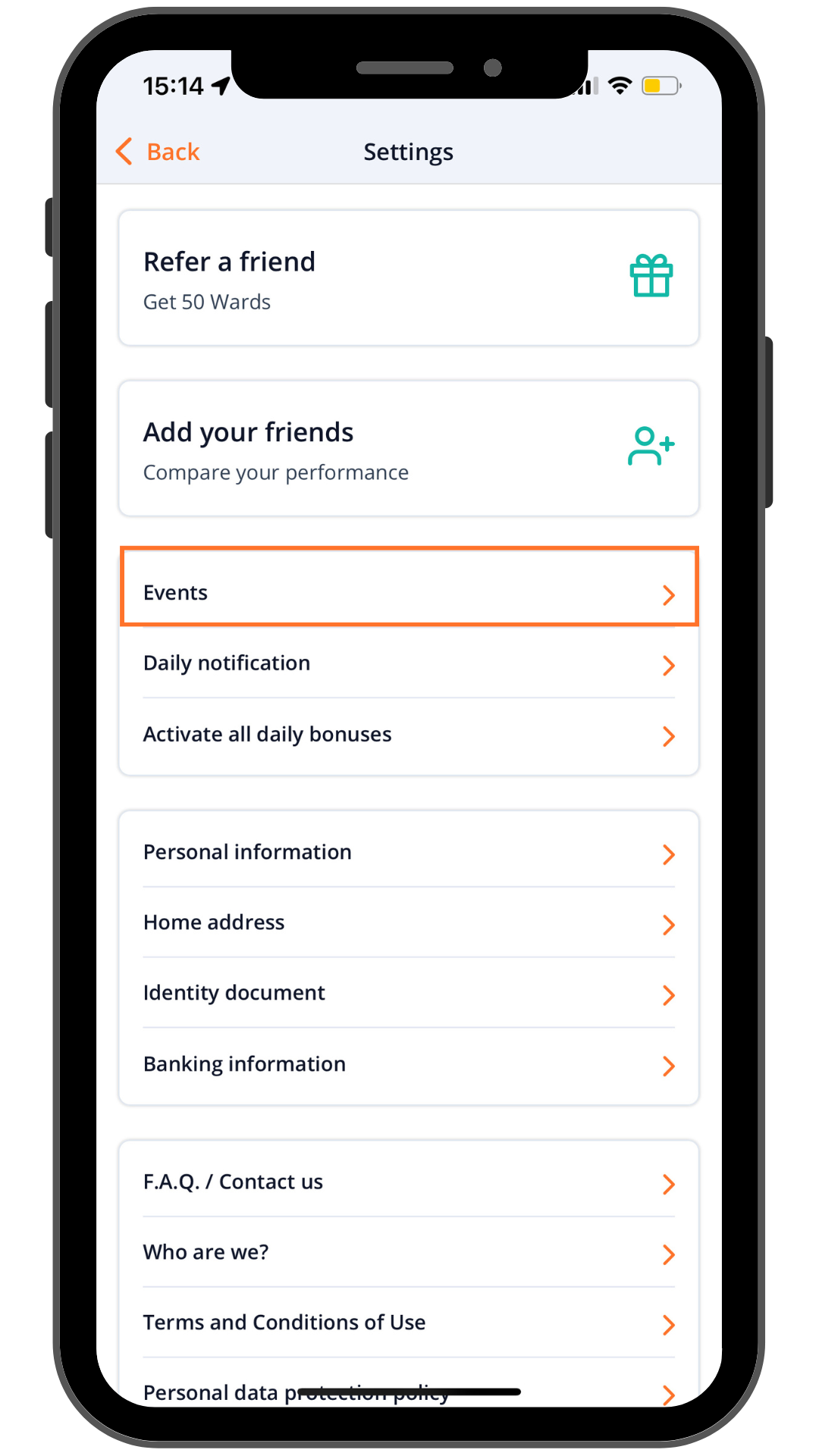 4️⃣ Enter the code under "Join an event"
5️⃣ All you have to do is save the code in the section called "Join an Event"