To change your email address, just follow the steps below ⬇️
1️⃣ Open the application
2️⃣ Click the cogwheel in the upper-right corner
3️⃣ Select "Email"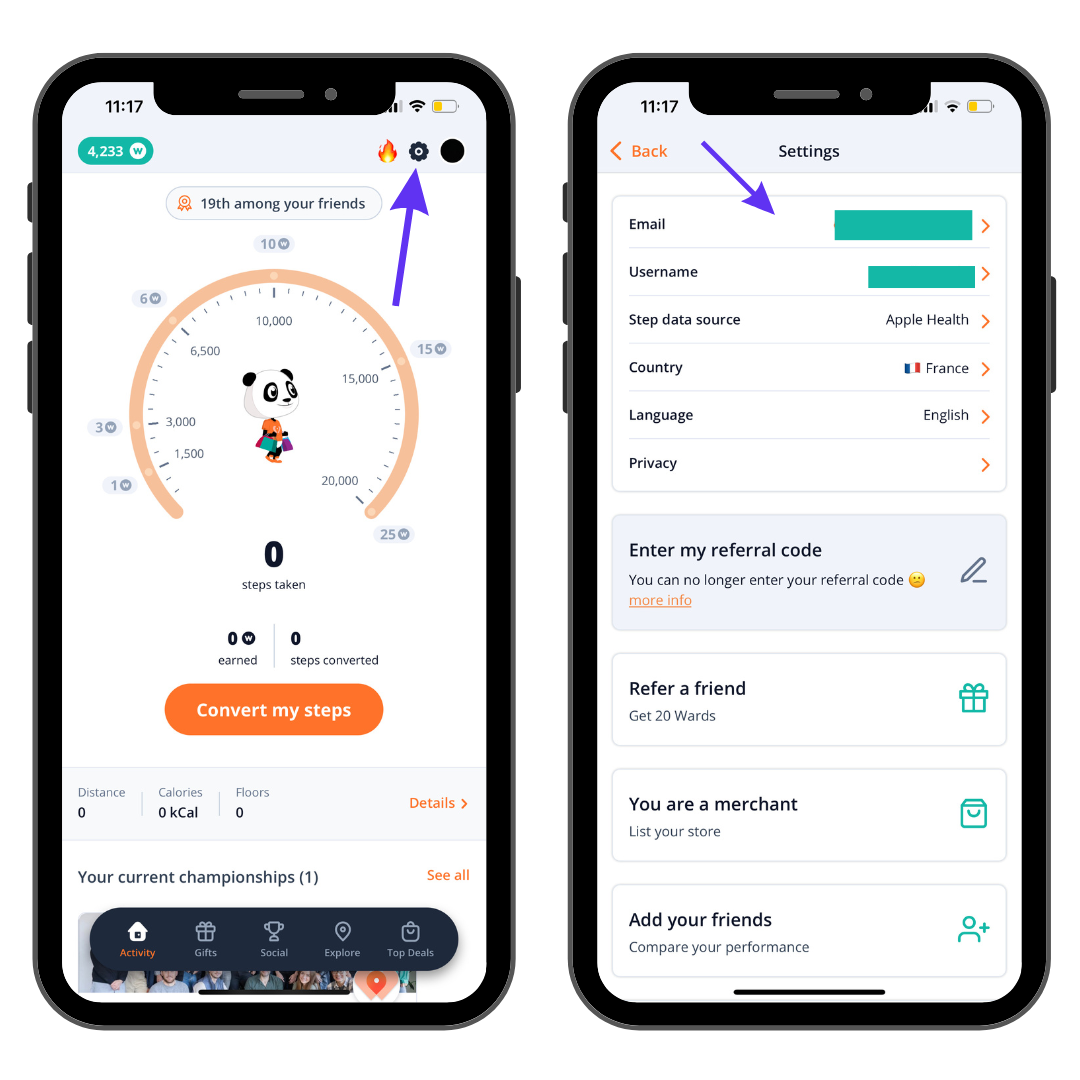 4️⃣ Enter your new e-mail address in the field "New e-mail address"
5️⃣ Click "Register" to confirm the new e-mail address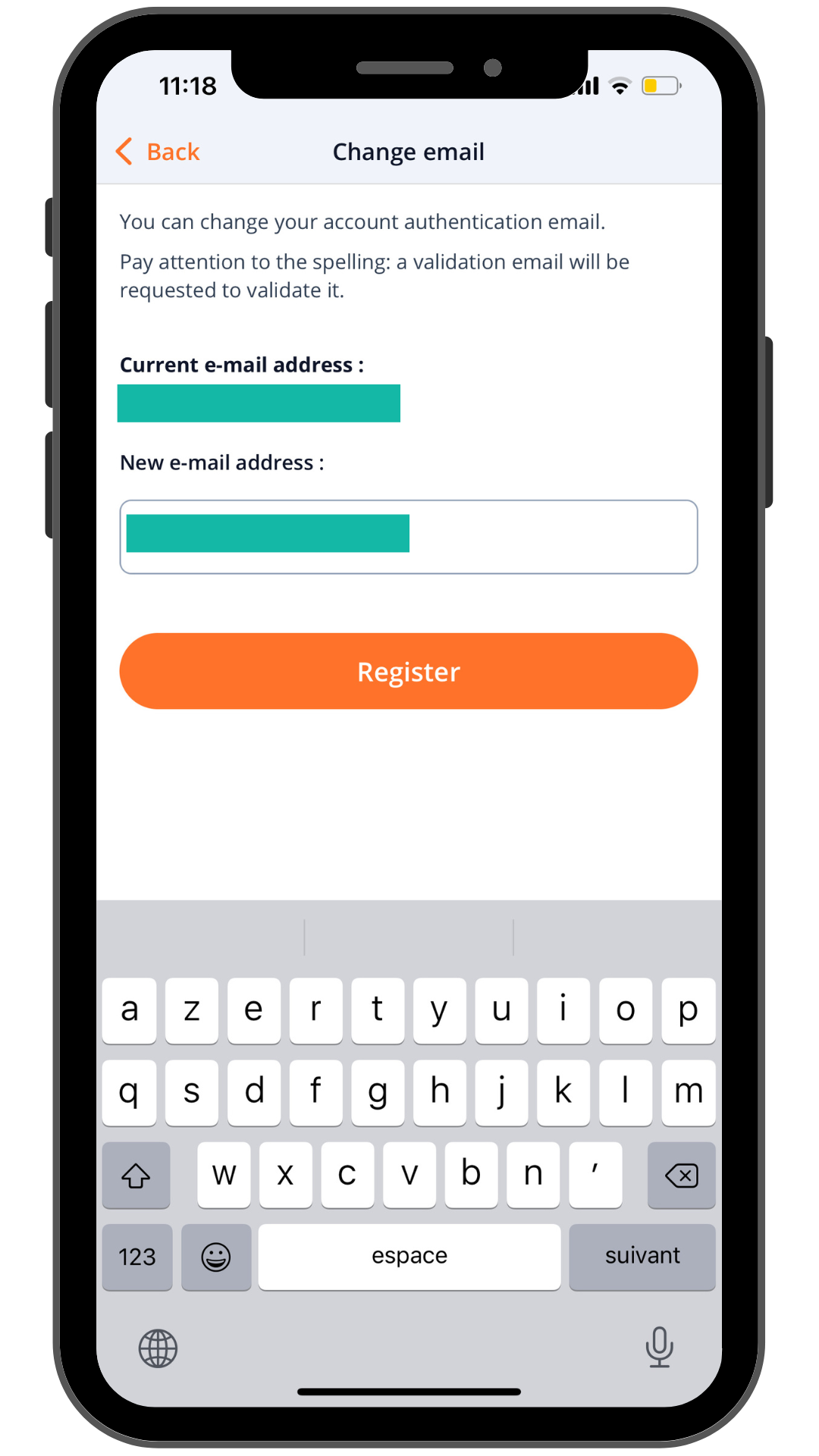 6️⃣ You will get a verification e-mail at the new address you entered. Click the link there to confirm the change. (Please, check your inbox and your junk/spam email folder if you don't see the e-mail at first).