We're sad to hear that you're leaving 😢.
First of all, remember that deleting your account is permanent. So if you delete it, you will be impossible to recover it.
If you're really sure about it, then here's how you permanently delete your WeWard account:
Open the application

Click on the cogwheel at the top right of the screen

Scroll down to the bottom of the page, and click on "Delete my account"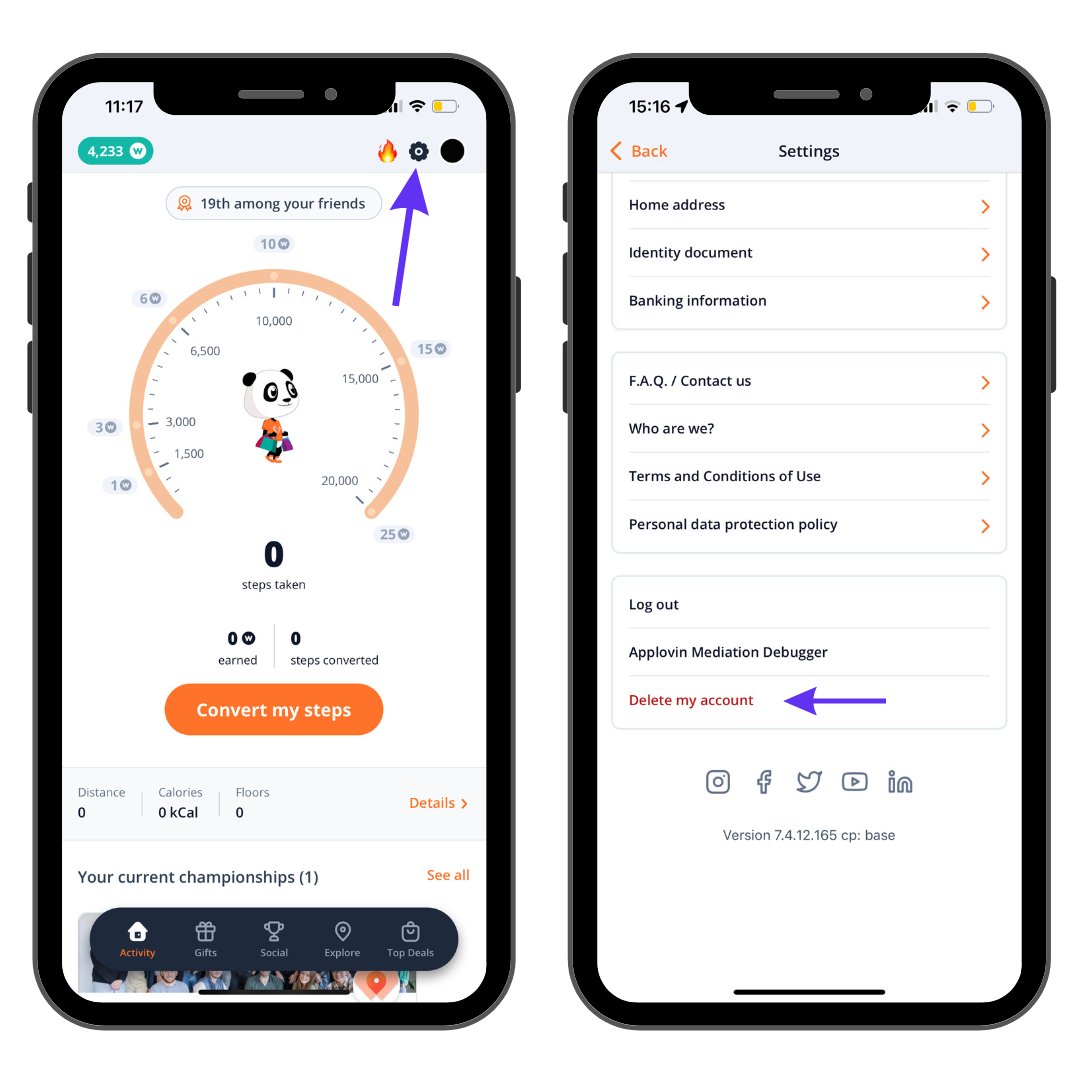 Then, you will receive the following message (take your time to read it):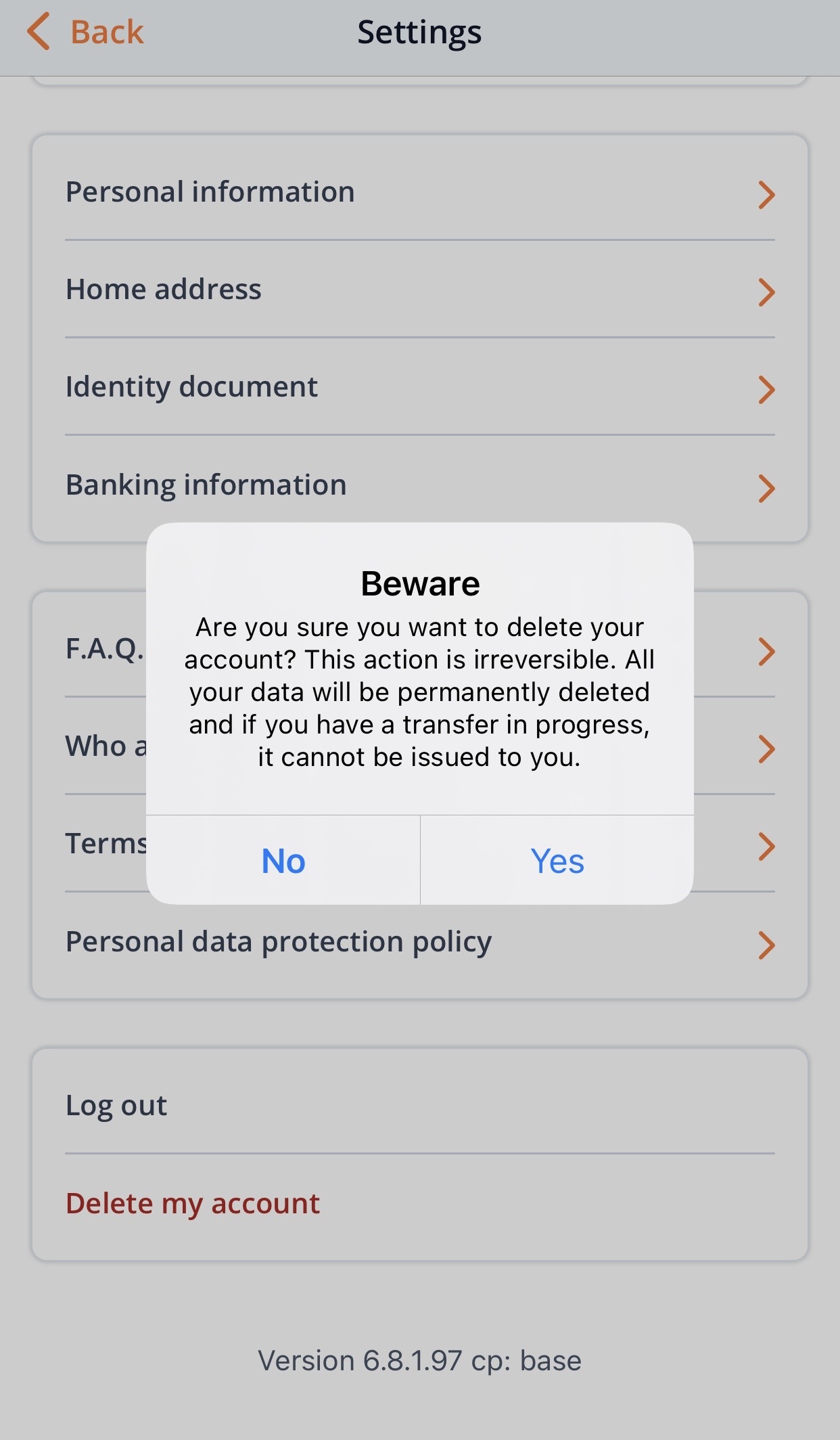 Once you've completely read the message, click on "Yes" to confirm deleting your account. [Image 4]
Type in the word DELETE to confirm your request: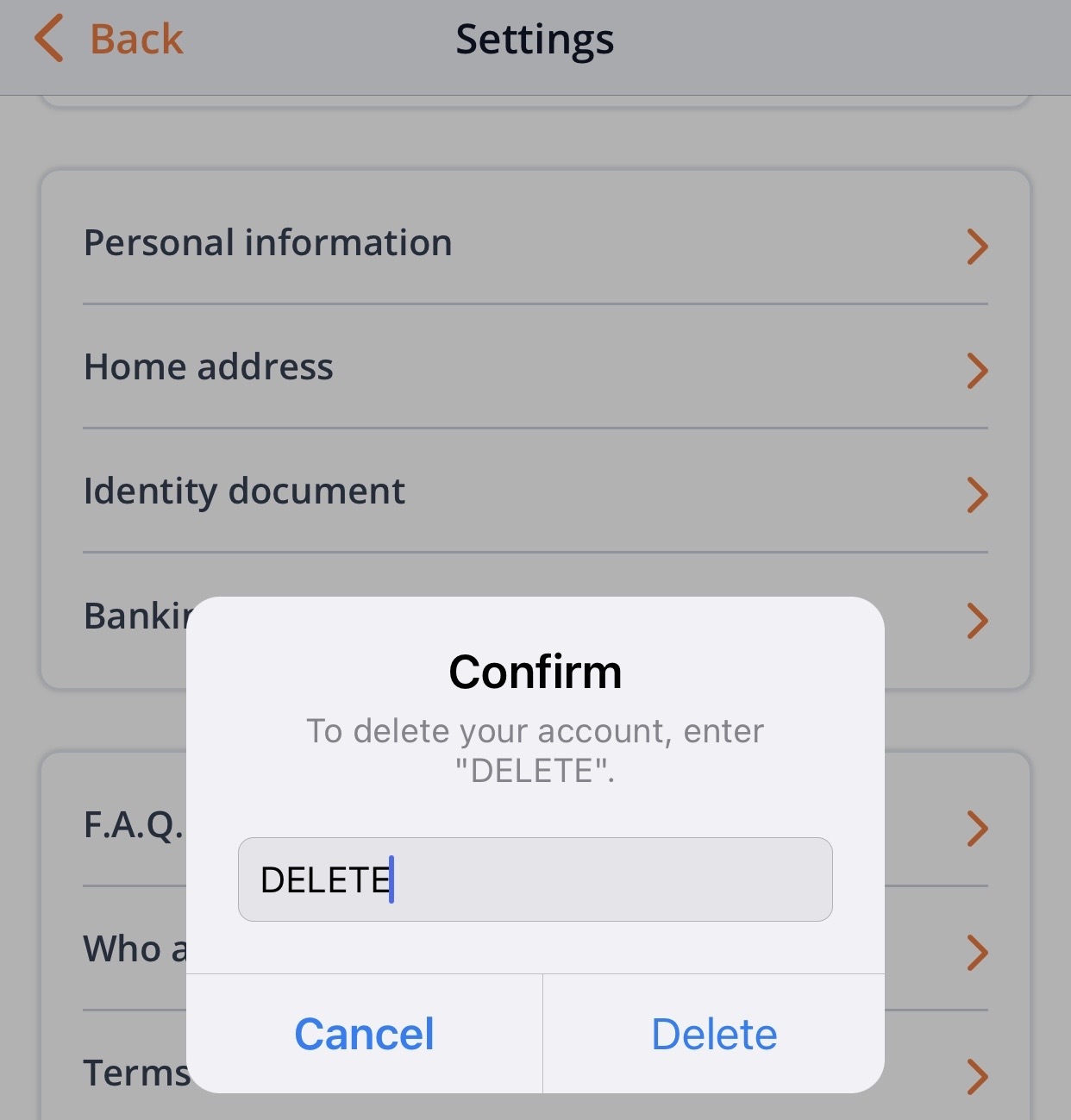 Click on "Delete"
You will receive an e-mail confirming the deletion of your WeWard account.
We hope to see you again soon 😉