In order to earn Wards through walking, you have to reach different step thresholds:
- At the first threshold of 1,500 steps you earn 1 Ward
- At the second threshold of 3,000 steps you earn 2 additional Wards
- At the third threshold of 6,500 steps you earn 3 additional Wards
- At the fourth threshold of 10,000 steps you earn 4 additional Wards
- At the fifth threshold of 15,000 steps you earn 5 additional Wards
- At the last threshold of 20,000 steps you earn 10 additional Wards
With that in mind, you can earn up to 25 Wards per day by crossing each threshold.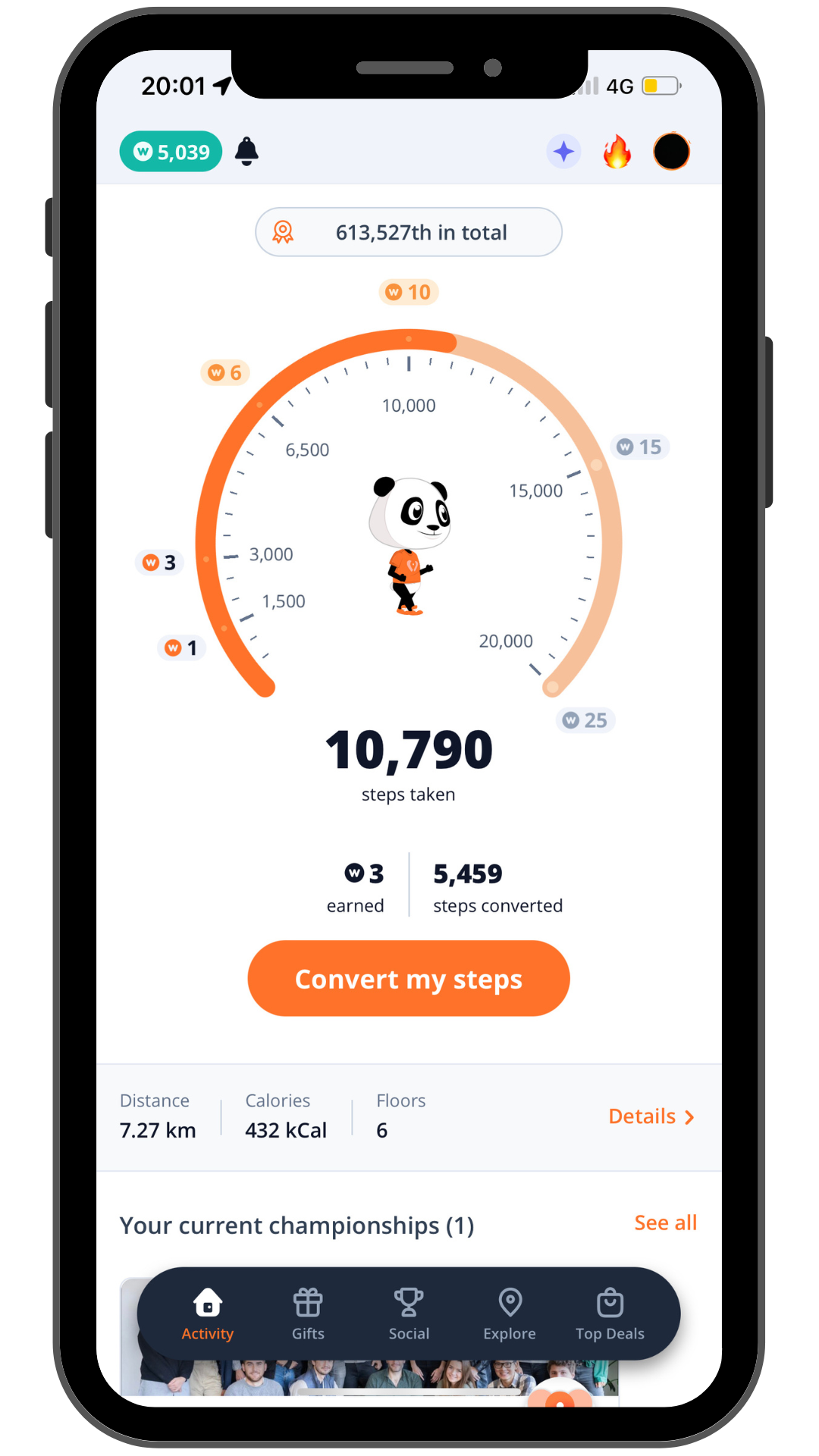 To make sure you don't miss out on your rewards, you have the option to activate a daily notification in your account settings. This will allow you to set a small reminder to convert your steps at a time that works for you. Don't hesitate to consult the article Activate/Deactivate the "Step verification reminder" notification to learn how.
Happy Walking 👣