Here are a few things to consider in order to receive your rewards:
- You have to download the app via our WeWard app partner's platform.
- As such, you won't receive any reward if you downloaded the app directly from the Play Store or the App Store.
- Even if several of our partners offer rewards for the same app, you can only be rewarded once for downloading a particular app.
- Rewards may take up to 48 hours to be unlocked.
When it comes to the Play to Earn section, please that we can't solve these issues directly. However, we can let you know how to proceed ⬇️
First, you can check the status of your reward by going to the "Support" section, as shown in the screenshot.
To get help, you can consult the FAQ page and contact the relevant partner.
To help you as best as possible, please send all the necessary proof that attests to the fact that you completed the action. Without any additional proof, the partner won't be able to unblock your situation, which could prevent the allocation of the reward in Wards.
​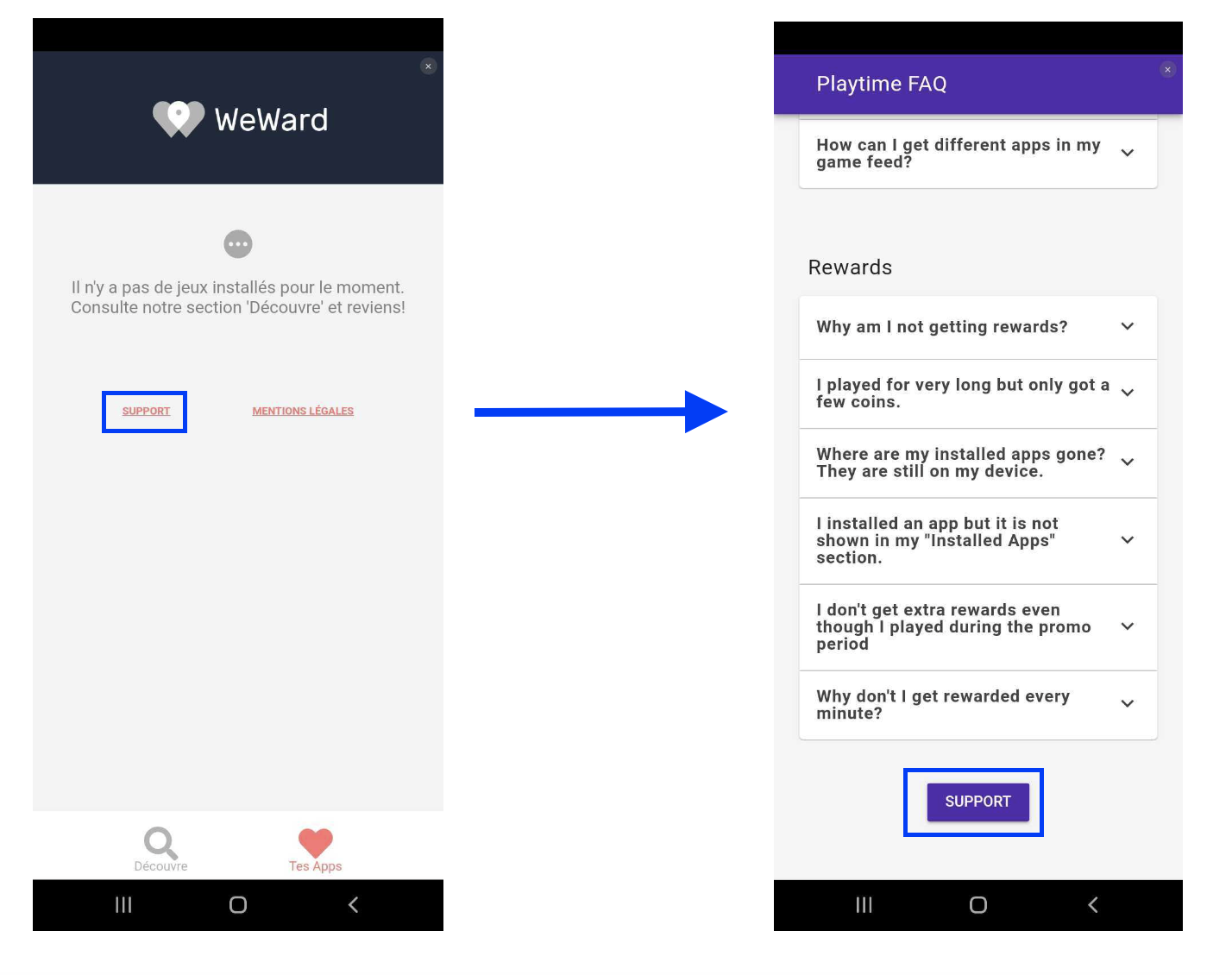 We hope you found this information useful 🙂