To earn more Wards, we invite you to try our partners' missions. Every mission you complete will earn you Wards. Please visit the "Earn Extra Wards" section: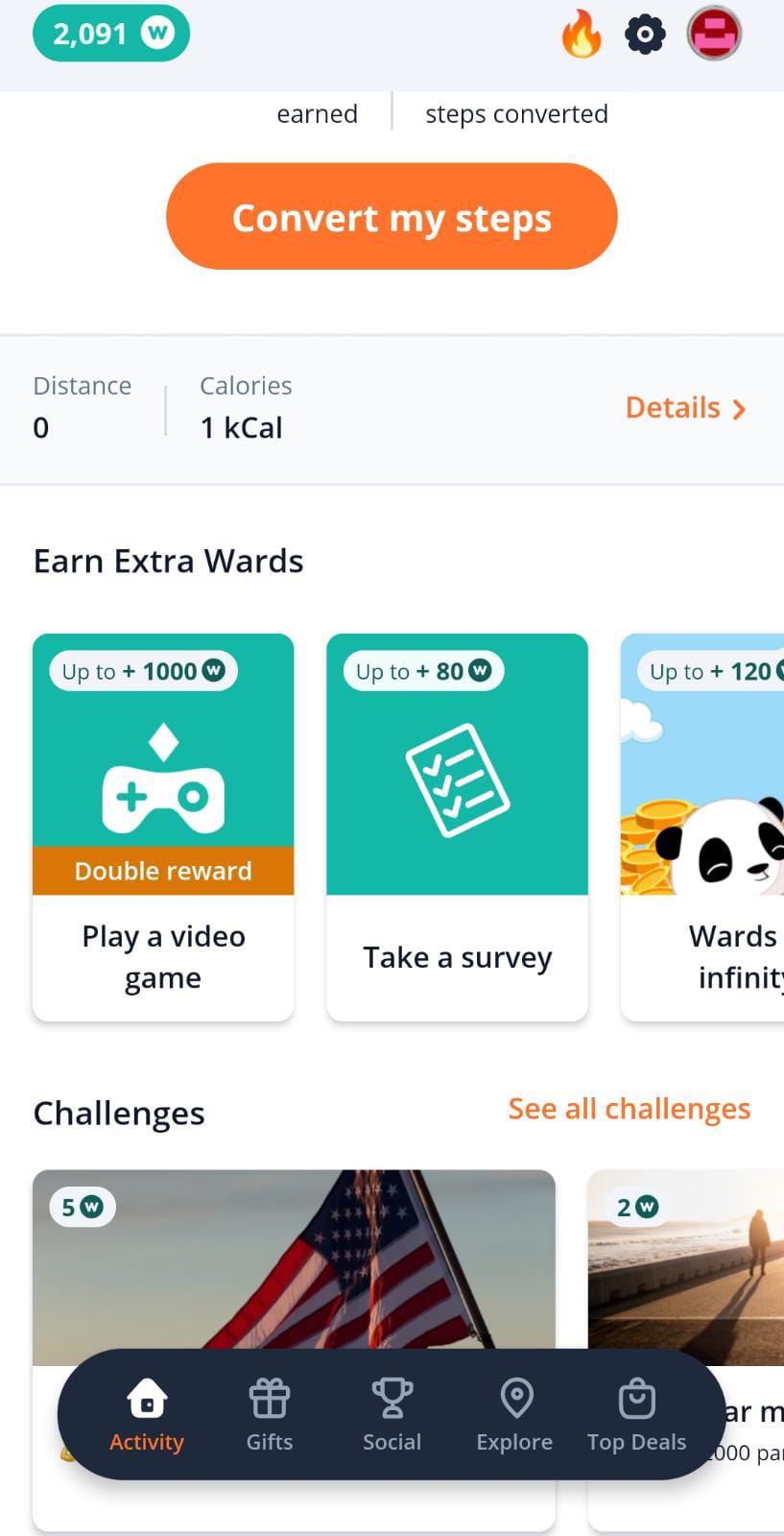 They are asking me to give my consent, why?
Our partners may ask you to agree to two types of consent:
Terms & Conditions: This consent is necessary for our partners to be able to offer you their services legally. We decided that it was better not to integrate their terms and conditions with ours so that you can choose what you want to do and what you don't want to do.
Access to your usage data: some partners need this access to know about your activity in the games they offer and reward you accordingly. For example, Play to Earn needs this access to reward you based on the time you spend playing.
Why do I not see any mini-missions on my iPhone?
At the moment, the games can only be used on Android devices, but we are working to find partners that respect Apple's terms and conditions so that iOS users can access the missions.
How can I earn Wards?
Before you start, we encourage you to read the mission terms and conditions carefully to make sure you meet the eligibility criteria. The conditions, if any, are listed on the mission card.
Here are a number of points to consider in order to receive the rewards:
- You must have downloaded the app via our WeWard app partner's platform.
- Therefore, you will not receive the reward if you have downloaded the app directly from the Play Store or the App Store.
- Even if several of our partners offer rewards for the same app, you can only be rewarded once for downloading a particular app.
- Rewards may take up to 48 hours to be unlocked.
To obtain the reward, you must complete ALL the tasks listed in the conditions.
I have completed the mission but I haven't received my Wards, what can I do?
We have a number of partners who offer games and mini-missions, and they are responsible for sending rewards once a mission has been completed.
We can't handle games and missions directly, but we can tell you how to proceed:

Play to earn (Play a videogame)
AyetStudio (How about more Wards?)
MakeMoney (Wards to infinity!)
RevU (On the way to your Wards!)